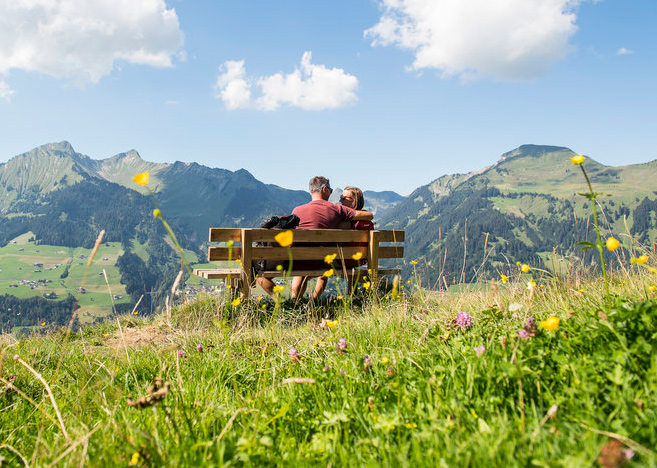 Only where you were on foot have you really been.

Goethe
Our house offers opportunities for common activities, such as sports, yoga, cooking, baking, exchange of ideas, but also enough retreats and a wonderful view of the surrounding mountains for contemplative relaxation.
The gorgeous surroundings also make it the ideal starting point for all kinds of outdoor activities such as hiking, skiing, cycling, golfing, and the like. Also for shopping in larger cities or Lake Constance, it is only a stone's throw.
In summer, you can wander around the more than 40 alpine farms in the area and enjoy the natural products made there. In the house you can relax in the beautifully landscaped garden with sun terrace, pond and greenery. The large kitchen with bread oven and the group rooms make common days of clubs, groups or corporate events a connecting experience.
In winter, the house is not in the midst of a hectic and noisy ski area, but still central to the 3 major ski resorts of Vorarlberg, the Brandnertal, the Montafon and the "snowiest village in the world" Damüls, in which also a free ski bus in the immediate vicinity of the house starts.