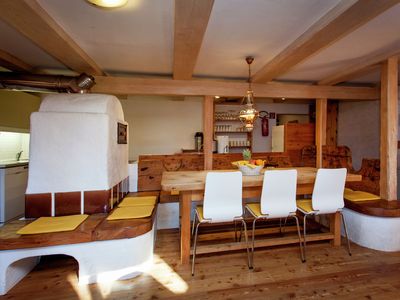 The wisdom of life is turning off the nonessential things.

From china
The house is a self-catering house with different room units on three floors and everything you need for a successful stay.
For groups and families can be booked:
the family floor with 7 beds (1 double room, 1 five-bed room, 1 bathroom toilet) or
the whole house with 14 beds (additionally 2 double, 3 single, 1 shower-bath, 2 toilets)
(In winter, from Christmas to the Easter holidays, only the entire house can be rented.
On the family floor, big and small families feel equally comfortable. Practical are the short distances to the common areas, for example to the large, spacious kitchen.
Around 200 square meters of living space for the whole house guarantee that all residents will have the opportunity to retreat if the house is fully occupied by a large group. 14 people can stay here in total.
Meeting point for everyone is the kitchen. This is where the heart of the Walser-Haus beats. Here you can meet for cooking, eating, chatting and playing. The equipment leaves nothing to be desired even for ambitious cooks. If you do not want to know about it, take a seat in the spacious TV room, on the terrace or in the garden.
Two large and bright sports and seminar rooms open up new perspectives for our guests. For example, for her own fitness. For example, the house can also be used professionally for a training event, for a fasting week or for a yoga class.
Community and seminar rooms